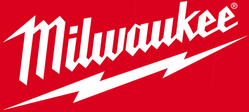 Milwaukee SDS Max Dust Extraction Attachment
The MILWAUKEE SDS Max Dust Extraction Attachment provides users with a solution for containing respirable crystalline silica dust. The SDS Max Dust Extraction Attachment is optimised for all drilling depths and any hole up to 70mm. Its removable brush rings allows for increased tool life when performing larger dry coring applications. Attach to the MILWAUKEE AS30LAC for a complete dust extraction solution.
Features:
Captures dangerous silica dust while drilling concrete through the use of a dust extractor vacuum.
Quick and easy attachment to the Milwaukee Hose Clip Adapter (included in package).
Vacuum assisted suction adheres to even surfaces.
Rubber seal ensures dust containment.
Up to 70mm drilling and coring applications with brushes removed.