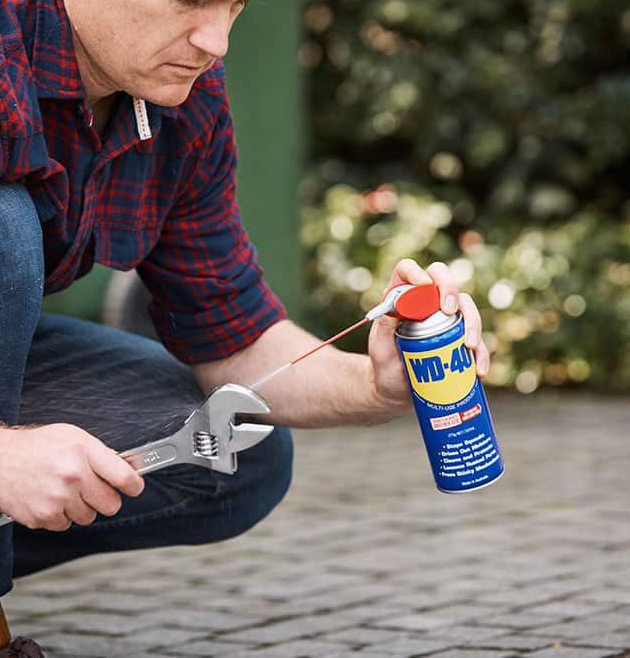 WD-40 are a global organisation committed to developing high value, unique products that solve problems in workshops, factories and homes around the world.
Konnect Fastening Systems proudly partner with WD-40 to offer you high performance products such as maintenance, specialty and cleaning products designed for industrial needs.
Multi-use products (including the Smart Straw range) are available through Konnect, enabling you to free sticky mechanisms, loosen up rusted bolts, displace water and moisture, lubricate hinges and protect tools and metal parts from rust and corrosion.
Shop the WD-40 range and get the performance you need to live life hands on!
---