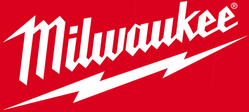 Milwaukee M18 Jobsite Radio Charger (tool only)
The MILWAUKEE M18™ Jobsite Radio/Charger is the first charging radio to bring the power of Bluetooth to the jobsite, while delivering the industry's best reception and sound.
Features:
Features a Bluetooth receiver so you can stream rich, full sound wirelessly from over 30m. Also included a 406mm auxiliary input cord and 2 x AAA batteries.
Its unique battery charger allows you to charge any M18 battery without sacrificing reception or sound quality.
High-power USB port charges most portable electronic devices for added versatility.
Premium Speakers and 40-Watt Amplifier: Produce a rich, full sound.
Lightweight, high-strength design includes a reinforced roll cage for protection from weather and abusive jobsite conditions.
Offers the industry's largest on-board, weather-sealed storage compartment to protect your small belongings and smart phones.