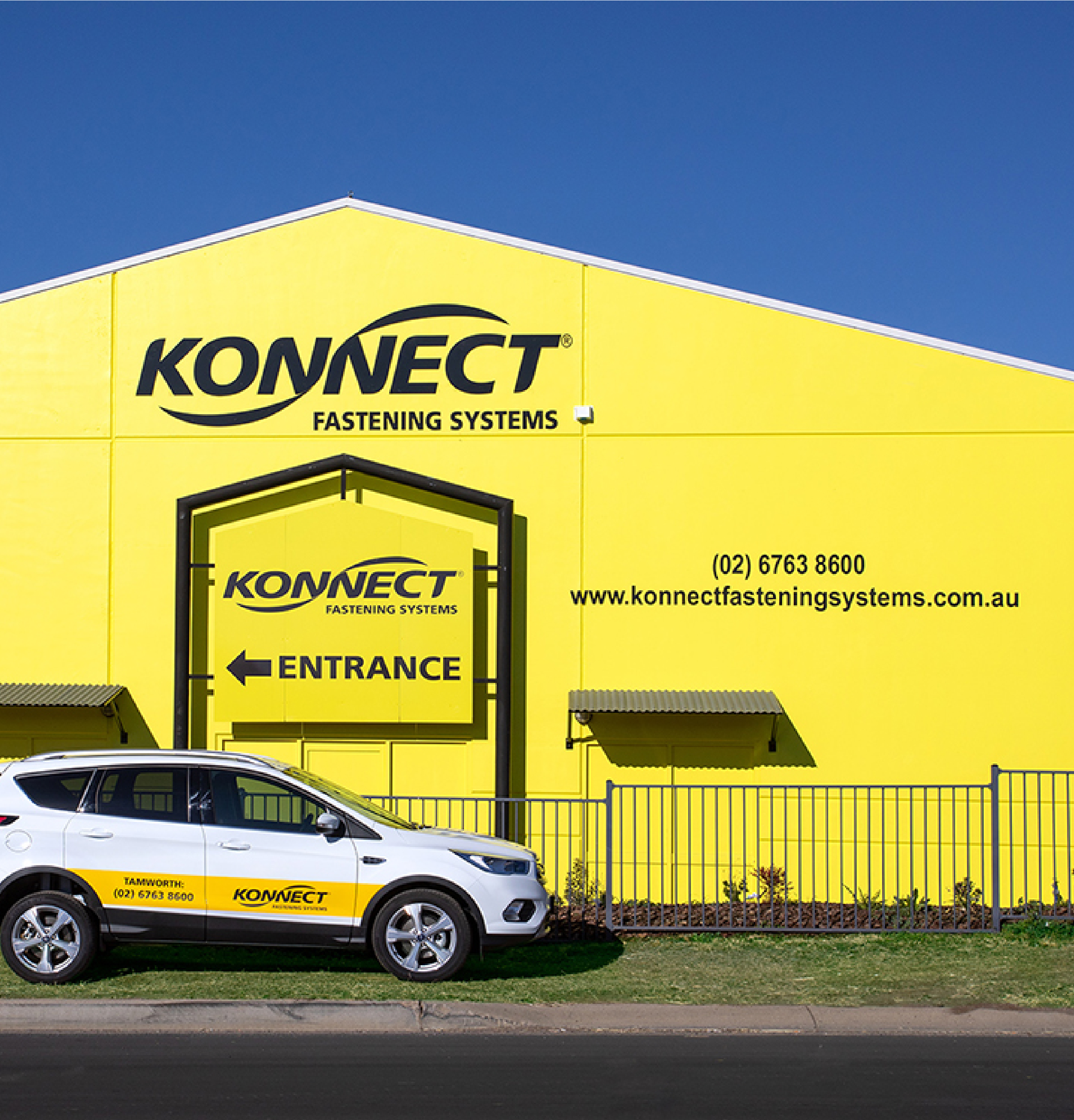 Konnect Fastening Systems® are Australia and New Zealand's fastener and tool specialists.
Our highly experienced team supply a range of solutions to the mining, construction, petrochemical, industrial and manufacturing industries. We pride ourselves on offering high quality products; accurate and prompt delivery, attentive customer service and expert technical assistance.
The Konnect Fastening Systems® quality offering includes roofing & cladding fasteners, mild steel, high tensile and stainless-steel fasteners, threaded rod, drills, rivets and structural assemblies.
Konnect Fastening Systems® products are manufactured to relevant Australian or corresponding international standards, with high tensile fasteners NATA batch tested and certified. Test certificates for Konnect Fastening Systems® high tensile products are available via your closest Konnect Fastening Systems® branch. Mill certificates and letters of compliance are also available on request.
For more information on the Konnect Fastening Systems® range please contact us on 1300 KONNECT or find nearest branch on our locations page.