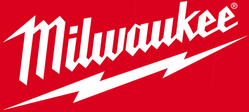 Milwaukee M12 Travel Charger
The M12 Compact Charger and Power Source provides convenient, on-the-go charging for all M12 Batteries both on and off the jobsite. Using the included Jobsite Tough Micro-USB cable and 2.1A Wall Plug, the Compact Charger expands the portability of all M12 products. When not near an outlet, the Compact Charger is compatible with any USB output, including in-vehicle USB ports. Delivering additional functionality, the M12 Compact Charger and Power Source combines with any M12 Battery to provide fast, portable charging for electronic devices. It can also be used to power all models of M12 Heated Gear for increased functionality. Designed to maximise the versatility of the M12 System, the multi-function M12 Compact Charger and Power Source provides convenient portable charging for batteries and devices.
Features:
Provides convenient, compact charging of all M12 Batteries with Micro-USB Cable from AC Outlet or USB Power Source (91cm Cord and Wall Plug Included).
Charges M12 REDLITHIUM-ION Compact 2.0Ah Battery in under 3 hours.
2.1A USB Output Delivers Fast Electronic Device Charging from any M12 Battery (Sold Separately).
Compact Size Maximises Portability for Use On and Off the Jobsite.
Compatible with in-vehicle USB ports for convenient on-the-go charging of M12 Batteries
91cm Jobsite Tough Micro-USB Braided Cable with Metal Ends