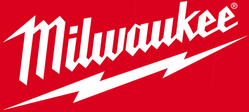 Milwaukee One-Key TICK - Bluetooth Tool and Equipment Tracker (4 Pack)
The MILWAUKEE TICK Tool and Equipment Tracker is an extremely versatile Bluetooth tracker. With multiple attachment options and a low profile design, users can glue, screw, rivet or strap the TICK on to products. Weather, water and dust proof ratings ensure that the TICK Tool and Equipment Tracker will survive almost any environment. Powered by a coin cell battery that provides over 1 year of runtime, the TICK will reliably provide tracking beacons anytime, anywhere. Receive low battery, service reminders and missing tool notifications through the ONE-KEY App. Location Services powered by the ONE-KEY App. Also available in a 1 pack, 10 pack or 50 pack.
Features:
Attach with glue, screws, rivets or straps.
Weather, water, dust and impact protection.
1 year run time with replaceable coin cell battery.
Tracking powered by the ONE-KEY app.
Location signal wakes up a sleeping or backgrounded app.